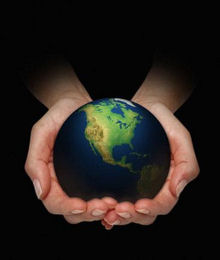 Location
Sales office
50-A, Du Progrès
Coteau-du-Lac, Qc
J0P 1B0
Toll free : 1-833-795-0755
Tél : 450-308-0755
Fax : 450-308-0756
rlfrecyc@oricom.ca

OUR SERVICES
Thanks to our specialized services designed to assure you peace of mind, RLF is offering you many benefits towards efficient fluorescent lamps management.
Lamps treatment
The Model 2000 processing system is specifically designed and engineered to strict operating requirements. The result is a totally self-contained, continuous flow process for disposal of all types of fluorescent or HID lamps.
- Straignt fluorescent lamps (4', 6', 8')
- U-shaped fluorescent lamps
- plastified fluorescent lamps
- Compact fluorescent lamp (CFL)
- HID lamps
- and more...
. Lamps enter the system through a negative air chamber where they implode releasing mercury vapor wich is immediately captured and filtered through a continuous duty, multi-stage filtration system. Lamp components are subject to air separation, mechanically sized, and separated by a patent pending sieving process. The entire recycling process is conducted under negative pressure. Components exiting the system are aluminium and other metals and lamp glass all of which contain insignificant levels of mercury (90 to 95% below toxicity and leachate limits set by the Ministry of Environment).
The Model 2000 has additional features which include 60,000 lamps per day capacity, low work area emission levels to meet OSHA mercury level requirements in the work area, and almost non-existent mercury levels emitted through the system exhaust. The RLF is only one among more than fifteen facilities utilizing the Model 2000 processing system. This provides the confidence and assurance that your lamps are being recycled through the safest and most economical method feasible. Through this network of facilities, we can provide economical lamp recycling services across Canada and the United States. While other companies are still attempting to perfect their systems, RLF is positioning itself to be the industry leader in this dynamic emerging field.
Transport and certificate
The RLF organisation is dedicated to providing the highest quality transportation and recycling services available for mercury containing lamps. Every step of our process and procedure has been designed with effectiveness and the elimination of environmental liability as its primary objective. To insure safe transport and to guarantee shipment delivery, RLF provides transport from door to door, using Licensed Hazardous Waste Carriers and Hazardous Waste Manifests. All lamps processing is completed within 24 hours of receiving your lamps. A certificate of recycling is included with your invoice upon request.
Responsibility
Nowaday, environmental responsibility is of the utmost importance. Our commitment towards waste management is to prioritize reuse of material, which will minimize your direct impact on the environment. Our highly experienced and qualified personnel can assure you that your waste will be prepared, transported and treated according to all Ministry of Transport and MDDEP standards. RLF is also making sure that all other parties involved in recycling, treatment and disposal of your waste are doing it according to the MDDEP criterias.
Competitive pricing
RLF have access to many recycling, treatment and disposal sites. That way we can provide a very competitive price to handle your lamps in order to minimize costs and facilitate your budget management.